Our Guided Tours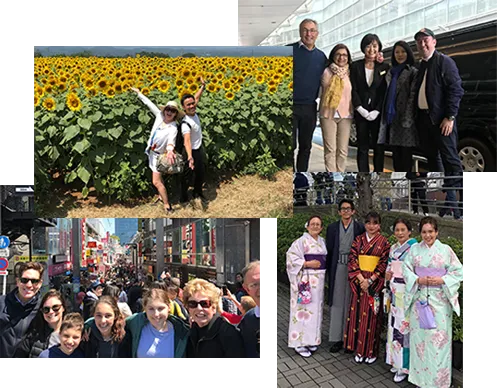 Experience the fun and excitement of Tokyo with a personalized sightseeing tour curated for you by our knowledgeable staff of Outdoor Planners. Travel in luxurious comfort to a destination of your choice within Tokyo, or take a short trip to see the beautiful scenery of nearby Mt. Fuji or Nikko. You can also have the best of both worlds, mixing and matching different destinations to customize your own exciting tour.
We Proudly Offer:
Create Your Own Personalized Tour with our Travel Experts
Luxurious Private Vehicles
Chauffeurs with Sightseeing Guide Services.
Complimentary in-car WiFi, Bottled Water and Snacks
More Details
Private Tours of Tokyo and surrounding areas with a Chauffeur Driver
Please use the "Comments" section to let us know which tours you are interested in!